About Us
By building ties with the community of skilled domestic artisans, NEC brings the classic Zardozi and blends it with state-of-the-art techniques on a canvas of modern soft fabrics. Carefully handcrafted by experts, NEC collections portray a perfect example of fine domestic designing, vibrant colors, homegrown Indian embroidery.
Our Vision
Keeping the age-old art of hand-embroidery alive, we focus our efforts on promoting Indian artisans on the global stage by blending the beautiful skill of hand-embroidery with avant-garde styles and textures. Our goal is to ensure that we share the beauty of this craft with our customers.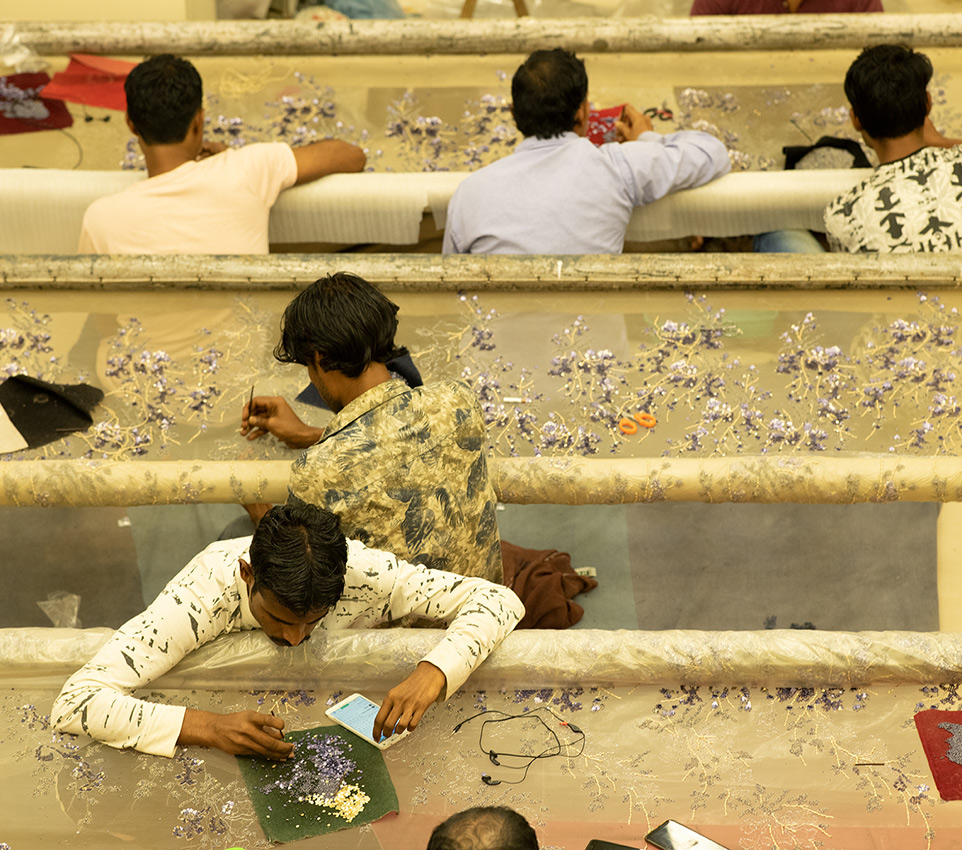 1960- the birth
In the early 1960s, the National Group launched its first retail store, which catered to the traditional evening and festive attire of the local women.
2001- Till date (Beyond India)
National Export Corporation (NEC) was established in 2001 to export quality hand embroidered fabrics to our international clients which included boutique owners, fabric wholesalers, high street fashion designers and label owners that are always on the lookout for premium and exclusive hand embroidered fabrics, appliques and motifs.