What Sets us apart?
Our Commitment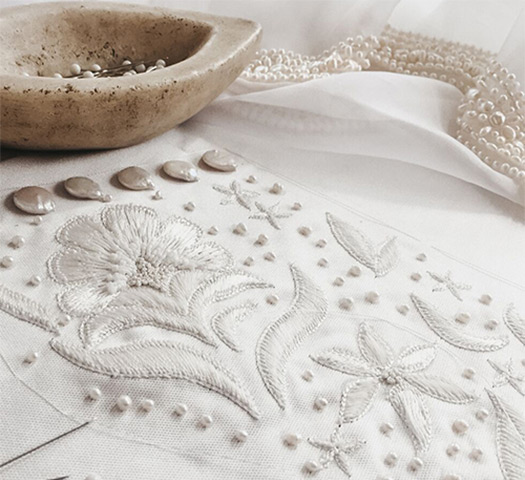 NEC strives to assist the traditional artisan community by creating jobs and providing a cultivated work environment. We are committed to an ethical manufacturing process with equal pay for men and women and a strictly enforced 'no child labor' policy.
We own our family-run factory, we do not outsource any of our services to ensure quality, consistency and a seamless manufacturing process. Right from sample design, production, all the way to quality control and packaging everything is in-house.
NEC has taken sufficient measures to safeguard our employee's health by maintaining social distancing at the workplace through this pandemic, regular medical check-ups and a sanitized workspace.
With focused efforts toward unique stitch concepts, at NEC we ensure to bring you ingenious inventions by creating approximately 80-100 fresh designs per season, our portfolio consists of over 2000 timeless and vibrant hand embroidered articles. As an ever-evolving fashion house with adept skills, our forte lies in understanding our client's requirements offering creative and bold designs.